Table of Contents
The Medicare Extra Help Program helps seniors with limited income and resources pay for Part D prescription drug coverage. You don't have to currently be enrolled in a Part D plan when you apply for Extra Help, though you must enroll to start receiving financial assistance.
6 Benefits of the Extra Help Program
Subsidized or No Deductibles
Low Cost Prescriptions
$0 Monthly Premiums
Eliminates the "donut hole" drug coverage gap
No Late Enrollment Penalty
Special Enrollment Periods (SEPs)
The extent of these benefits depends on your level of need, and all qualified applicants will get either a partial or full subsidy. In general, partial subsidies help with your Medicare premium and will lower your deductible, and a full subsidy will usually cover your premium and deductible completely. Applicants must meet the income and resource requirements listed below, and the average recipient can receive up to $5,000 a year in aid.
What Is Extra Help?
The Extra Help program, also called Low Income Subsidy, is designed to help low-income Medicare beneficiaries pay for the costs of their Part D Medicare drug plan. Seniors who meet income and resource requirements can receive either partial or full subsidies that can cover the costs of their premium, deductible, and Medicare prescription drug expenses.
Most beneficiaries will have to apply for Extra Help unless they're currently receiving Medicaid, Supplemental Security Income (SSI) payments, or financial aid through a Medicare Savings Program (MSP).
In these cases, you will be automatically enrolled in Extra Help and shouldn't have to do anything else to get help with drug coverage. If you know you are receiving one of these benefits but don't know if you are enrolled in the Extra Help program, contact your local Social Security office.
The Extra Help program only helps pay for Part D expenses, and will not cover Part A or B (Original Medicare), or Medicare Advantage Plan expenses. For help with these expenses, seniors should explore their options with an MSP or state-run programs.
6 Benefits of the Extra Help Program
The Medicare Extra Help Program provides several benefits to eligible recipients in the form of subsidized prescriptions, zero dollar copays, and special enrollment periods.
1. Subsidized or No Deductibles
For 2021, individuals making less than $19,320 a year in income and having less than $14,790 in resources will qualify for a full subsidy which eliminates your annual deductible. Those receiving a partial subsidy will pay no more than $92 a year for their deductible or the plan's standard deductible, and the lower of the two numbers will be used.
2. Low Cost Prescriptions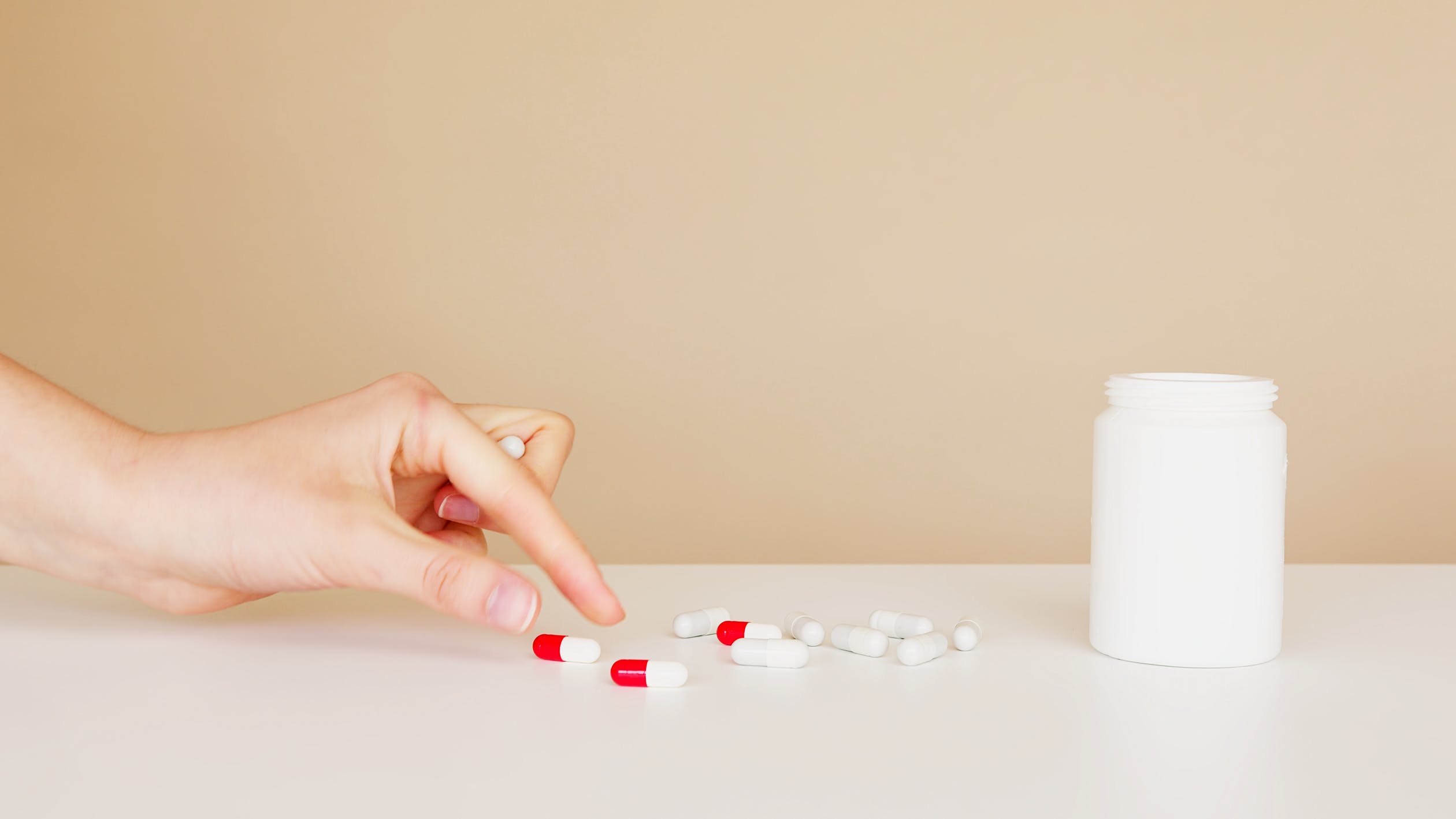 Full subsidy beneficiaries will have a prescription drug copay of no more than $9.20 and will pay no catastrophic drug copayment. Partial subsidies cover 85% of formulary drug costs or the plan's co-pay. Extra Help also limits your catastrophic co-pay to no more than 5% of the drug's cost.
3. $0 Monthly Premiums
Those with a full subsidy will not have to pay any monthly plan premium. Those with a partial subsidy may also qualify for $0 premiums or a premium based on a sliding scale.
4. Eliminates the "Donut Hole" Drug Coverage Gap
While the Part D donut hole was technically eliminated in 2020, many beneficiaries still experience a dip in their drug coverage regardless, leaving many to believe the donut hole is still alive and well. By enrolling in Extra Help the coverage gap that's typically part of Part D coverage will be eliminated. This means your prescription drug costs won't change after you've hit $4,130 in out-of-pocket expenses for covered drugs. Note that this figure includes any money you put toward brand name and generic drugs as well as any amount that your provider covers.
5. No Late Enrollment Penalty
A regular Medicare beneficiary will incur a late-enrollment penalty if they don't sign up for a Part D plan or other prescription drug benefits during their Initial Enrollment Period. Though the penalty varies slightly for each member, it's roughly an additional $4.00 per month for each year you went without Medicare drug coverage and you must pay it for as long as you have a Part D plan. Those with Extra Help will incur no late enrollment penalty no matter when they sign up for prescription drug coverage.
6. Special Enrollment Periods (SEPs)
Lastly, those enrolled in Extra Help get additional enrollment periods that regular beneficiaries do not. This includes a new quarterly SEP every three months between January and September. Coupled with the regular Open Enrollment Period, Extra Help members will have four opportunities a year to make changes to their plan.
How To Qualify for Extra Help
Eligibility for Extra Help is based on total annual income and total resources, but several types of income and asset sources are not counted toward this total. You must also currently be enrolled in Medicare Part A and B and be living in one of the 50 states or the District of Columbia.
Annual Income Limits
For an individual, you cannot make more than 150% of the Federal Poverty Level set in 2021, or $19,320 (or $26,130 for a married couple living together). Some sources of income don't count toward this number such as housing assistance, SNAP benefits, EIT credits, or education grants.
Resource Limits
You can have no more than $14,790 in resources as an individual, or $29,520 for a married couple living together. Some assets are not counted as a resource, such as your primary residence, personal possessions like jewelry or vehicles, or burial expenses. Assets such as other property holdings, bank accounts, investments, or IRAs do count toward your resource limit.
There are exceptions made for certain groups of people such as residents of Hawaii and Alaska, Alaskan natives, or American Indians that set forth slightly different requirements. For more information about this as well as a complete list of what income and assets count and do not count, contact your local office or call the Social Security national hotline at 1-800-772-1213.
How To Apply for Extra Help:
You can apply for the Medicare Extra Help program in one of three ways: online, by telephone, or in person at your local Social Security office. Applying online is the easiest and most thorough way to apply since you can save your application at any time and complete it at your own pace. It also offers guidance through every step telling you what exactly you'll need to ensure your application is complete.
You will need to have information about your income and resources as well as your spouse's (if applicable). The SSA will not ask for documentation to support these numbers and instead will compare your figures with federal records already on file.
After you submit your application, the SSA will review it and send you a letter in the mail with their determination. It's at this time that you must enroll in a Part D plan if you have not already. If you fail to sign up for a plan in time, the SSA will automatically enroll you in a prescription drug plan.
How To Appeal a Decision:
If you disagree with the decision made by SSA, you have 60 days to appeal. If you do not send in your appeal within this time frame you may forgo your opportunity to appeal and have to accept the original decision. To do this, you'll complete form SSA-1021 (Appeal of Determination for Extra Help with Medicare Prescription Drug Plan Cost) explaining why you think the determination was incorrect and mail it to the SSA at the following address:
Social Security Administration
Wilkes-Barre Direct Operations Center
P.O. Box 1030
Wilkes-Barre, PA 18767-1030
If you need help filling out the form, you can contact your local SSA field office. Once the SSA reviews your appeal they may ask to schedule a meeting with you over the phone to ask further questions or discuss your claim in more depth. If you choose to forgo the phone call, the SSA will make a new determination based on the information you provided in your initial appeal. If you disagree with the appeals level decision you can choose to file a lawsuit with the federal district court.
Periodically, the SSA will review your eligibility status by looking at the information in your original application and comparing it against other governmental records.  You may also receive a request for updated information about your income and resources.
During this review, if the SSA determines you no longer qualify for financial assistance, they will send you a pre-decisional notice letting you know you're at risk of losing these extra benefits. You have 10 days from receiving this notice to contact the SSA to provide the correct or updated information. If you don't respond within this timeframe (or if you do and the SSA still believes you no longer qualify), you'll be sent a new determination letter, and this can be appealed in the same manner as your initial determination.
State Health Insurance Assistance Program (SHIP)
The State Health Insurance Assistance Program (SHIP) is an alternative, state-run program that provides free assistance navigating your healthcare choices. SHIP is a federally-funded grant program that each state administers on its own, and each will have its own name. For example, in Michigan, it's called the Michigan Medicare Assistance Program (MMAP, Inc.), and in California, it's called California Health Insurance Counseling and Advocacy Program (HICAP).
Though you can't receive direct financial aid through SHIP, you can get counseling and one-on-one advice about the best plans for you. This includes help looking at your options for Original Medicare, a Medicare Advantage Plan, a Medicare supplement plan like Medigap, or Medicare prescription drug coverage.
Trained counselors will use information about your current medications, preferred doctors, location, and any diagnosed conditions to help you find the most affordable plans for prescription copayments/coinsurance, deductibles, and your Medicare premium.
They can also help you apply for other sources of financial aid like Extra Help, Medicaid, or Medicare Savings Programs (MSP) such as the Qualified Medicare Beneficiary (QMB) Program, Specified Low-Income Medicare Beneficiary (SLMB) Program, Qualifying Individual (QI) Program, or the Qualified Disabled and Working Individuals (QDWI) Program.
Understanding the Medicare Extra Help Program
Making the transition into Medicare coverage can be confusing and overwhelming. Your health and finances are likely changing and you now may be living on a fixed income. To top it off, with all these changes you now must choose a new healthcare plan without incurring any penalties for not doing it in time! It's no wonder many Medicare plan beneficiaries turn to licensed agents or programs like SHIP to steer them in the right direction.
The Medicare Extra Help Program could help you save up to $5,000 if you qualify. Whether you're brand new to Medicare or have been with the program for many years, it's never too late to explore your options for reducing Medicare costs. This is especially true if you've recently had a change in your income or a reduction in your overall resources.