Table of Contents
As a senior citizen, you've worked hard your entire life. Now, it's time to kick back, relax, and relish in the savings you deserve. The following discounts to your favorite grocery stores, entertainment venues, dining spots, and more are specifically for seniors to enjoy. Tip: An AARP membership will definitely help you out with some of these, so consider signing up if you're not already!
Entertainment Discounts for Seniors
Catch your favorite movies at your nearest AMC Theater to save on movie tickets. Guests 60 and older can receive their discount when ordering online tickets.
AARP members can save $2 on monthly plans or $30 on annual plans from Audible. The plans also give you free credits to get any audio title you want.
Cinemark theaters feature two ways for seniors to save cash. First, take advantage of Senior Day at your local theater, when you can get discounted tickets all day. Or, visit during Early Bird showings for movies that start before 1 pm.
Every Monday is Senior Day at Landmark Cinemas. Guests 65 and older can get 20% off their admission and concession costs.
Museums
Check with museums near you — most of them offer discounts for seniors or particular days of the week that you can visit for free. The website usually lists senior-friendly savings.
State Parks
Visit national state parks with an America the Beautiful Entrance Pass to save money on your trip. The pass is $80 for seniors for a lifetime and provides free access to more than 2,000 locations.
Ticketmaster has a host of special offers just for AARP members. These are limited-time offers, so make sure you grab them quickly.
Zoos
Zoos across the country, like the Cincinnati Zoo & Botanical Garden and the Chattanooga Zoo, honor senior discounts or have senior days with free admission.
Financial Discounts for Seniors
AARP is a membership program that leads to loads of benefits and discounts just for members, making it an excellent way to save money on services and products you use frequently. Plans start at just $16/year.
As an AARP member, you can qualify for free tax preparation through this foundation. The program offers in-person tax preparation for seniors.
Save money on identity theft protection for your computer or laptop to prevent fraudulent activity using your information. Plans start at $7.99/month.
American Family Insurance offers specific life insurance policies for seniors, specifically designed for those between the ages of 50 and 80.
The ASA is a membership organization for seniors that offers several cost-saving benefits, like dental insurance, travel expenses, and pet insurance discounts.
AMAC is another senior membership organization with Social Security resources, prescription drug discounts, home security discounts, and other benefits to keep more money in your wallet.
BB&T
BB&T has a senior checking account for customers 55 and older with free checks, a no-penalty early withdrawal, and ways to avoid monthly maintenance fees.
This marketplace is a free resource for seniors to search for and compare annuities with selections from top insurers.
Citizens Bank offers both checking and savings accounts for seniors with low maintenance fees and other benefits to save money.
A reverse mortgage allows seniors to tap into their home equity to get monthly payments to help them afford their regular expenses. The Federal Housing Administration (FHA) has a program through HUD for affordable reverse mortgages for seniors.
Qualifying seniors who meet specific income guidelines may qualify for the IRS tax credit for elderly or disabled individuals.
Seniors may qualify for free tax preparation through IRS-approved providers. The IRS also has free tax help for seniors that advises them on pensions and other retirement issues.
Marcus has a few perks for seniors who are AARP members, including no-fee personal loans and a no-penalty CD. You can also sign up for a high-yield savings account with a rate bonus for AARP members.
New York Life partners with AARP for exclusive life insurance benefits for seniors to save money over other companies.
AARP members may qualify for as much as $5,500 in cash benefits from Realogy when they sell their homes.
Savi helps student loan borrowers pay off their loans faster and with lower payments each month. AARP members can get $50 off specific Savi services.
The TD 60 Plus Checking account is exclusively for seniors 60 and older, featuring a low daily balance minimum, interest, and free checks.
Health Discounts for Seniors
Caregiver List is a free resource for seniors and their families to find quality nursing homes, home care, assisted living, and other senior-focused facilities for their loved ones. There's also a low-cost service that helps you find what you're looking for.
AARP members enjoy a 3% discount on in-home caregiving services provided by CareLinx.
Dental Lifeline Network provides a Donated Dental Service (DDS) that works with vulnerable populations, like seniors, to ensure that they get necessary dental care. You can check the website for more information about the program, which operates in each state.
Sign up for a Courtesy Plus Card from Discount Drug Mart, and you can get up to 20% off your purchase when you show it at checkout. This offer is available on the first Wednesday of the month.
Medicare is loaded with cost-saving benefits for seniors. Still, the Extra Help program can give seniors discounts on their prescription drug costs if they're enrolled in a Medicare Prescription Drug program.
AARP members can get exclusive discounts from EyeMed-participating retailers and providers to help pay for frames and lenses.
Great Clips is already known for its low prices on haircuts for men, women, and kids, but seniors can save an additional $2 off regular prices. Must be at least 65 and mention the discount during checkout.
Seniors with hearing aids who are AARP members can get 15% off products and accessories from the HearUSA Hearing Shop.
iCanConnect offers free assistance equipment and training for people who meet the income guidelines and have both vision and hearing loss.
AARP members can save big on eyewear, including prescription glasses and sunglasses, at LensCrafters, which offers as much as 50% off purchases for seniors.
A purchase of the Lively Mobile Plus and Lively Wearable2 grants AARP members a discount on their annual safety packages.
Meals on Wheels helps seniors get access to nutritious foods delivered right to their door for free.
Medico has special short-term care insurance offers just for AARP members in select states.
AARP members save 15% on their monthly plans with this medical alert company and receive free shipping and activation.
SFMNP helps low-income seniors get nutritious foods from local farmer's markets through grants given to their states.
Silver Sneakers is a fitness and wellness center for seniors 65+ with physical locations and virtual live and on-demand classes. Seniors on Medicare can often qualify for 100% free memberships.
AARP members can visit Target Optical for a discounted eye exam and $10 off a complete pair of prescription glasses.
AARP members with an Rx discount card can save money on all FDA-approved prescription drugs at Walmart Pharmacy, which already boasts some of the lowest drug fees.
Seniors looking to eat healthier can sign up for WW (formerly Weight Watchers) to save up to $120 on their membership. Discount is available for AARP members.
Restaurant Discounts for Seniors
AARP members can enjoy a 10% discount on their food and nonalcoholic beverages at Bonefish Grill. This discount is valid at participating locations and for dine-in orders only.
When you're an AARP member, you can bask in the savings at Carrabba's Italian Grill. The restaurant honors a 10% discount on dine-in orders of food and nonalcoholic beverages.
Grab your favorite seafood dishes at Chart House for lower-than-menu prices. AARP members get 10% off any day of the week.
Depending on the location, Cicis Pizza offers a senior discount. These restaurants are locally owned, so you can contact your local restaurant to ask how much of a deal you can get.
Grab a Senior's Frequent Diners Card if you're 55 or older to get one meal free after buying nine meals at the restaurant.
AARP members can stop into their local Corner Bakery Cafe any day of the week to place a take-out order and receive a 10% discount.
Country Kitchen offers a Lighter Fare breakfast menu specially designed for seniors and others with smaller appetites. The options include pancakes, french toast, and other breakfast favorites for a lower cost.
Participating Denny's restaurants will honor a 15% discount off your check when you show them your AARP membership card. The perk is for dine-in orders only.
Guests dining at El Pollo Loco who are 60 years old or older can get a 10% discount on their order. Just let the cashier know you'd like your discount.
Golden Corral locations across the country allow seniors to eat for lower prices with their Senior Early Bird Special from 11 am to 4 pm Monday through Saturday.
IHOP features a special menu for guests 55 and older with smaller portions and reduced prices. Choose from yummy options like a roast turkey dinner or a breakfast sampler.
Many KFC restaurants grant seniors a 10% off discount if they show their ID or a local senior citizen benefits card. Franchise locations may offer varied discounts to seniors.
AARP members can visit their local Outback Steakhouse to enjoy a delicious steak dinner and a 10% discount. This offer is valid on dine-in orders.
Ponderosa Steakhouse gives several groups special discounts, including seniors aged 62 or older a 10% discount on any entree.
Senior Rainforest Cafe guests can get 10% off their food and nonalcoholic beverages when they show their AARP membership card.
Zippy's has a Senior Club Card for those 65 and older. The card gifts you 10% off any purchases you make at Zippy's, Zippy's Bakery, or Kahala Sushi.
Retail & Grocery Discounts for Seniors
Seniors on government assistance programs based on their income may qualify for a special Amazon Prime rate of $5.99/month, down from the regular price of $12.99/month.
This company gives seniors 62 and older 10% off their full purchase every Monday when they shop. All that's needed is a valid ID.
Dirt Cheap locations have a special day just for seniors. Visit on Senior Day Tuesdays for a 10% discount on your purchase if you're 60 or older.
On th
first Tuesday of each month, seniors 55+ can shop with Fred Meyer to get 10% off select items.
Search the Goodwill website for your nearest location and call to ask about a senior discount. Most Goodwill stores offer 5%-10% discounts for seniors.
Harris Teeter shoppers 60 or older can get a 5% discount every Thursday when they show their VIC card.
Save 20% on most purchases from Harry & David's online store when you're an AARP member. The discount does not apply to alcohol purchases.
Joann hosts Senior Discount Days, where customers 55 and older can enjoy discounts throughout the store. Check on the website to learn when the next event is.
Every Wednesday, senior citizens can visit Kohl's to do some shopping and get a 15% discount on their orders. Seniors must be 60 or older.
Register for an account with Michael's to get a 10% senior discount to use on your purchase. It even applies to items on sale.
Personalization Mall gives seniors with an AARP membership 15% off their online purchase using the code PMAARP.
Sign up for a Wellness65+ membership from Rite Aid to get 20% off regularly priced items on the first Wednesday of each month. Customers must be at least 65.
Every Tuesday, seniors can visit their nearest Ross store to get a 10% discount on their purchase.
New customers who order $50 worth of food from Schwan's can get $20 off their purchase. You must be an AARP member to qualify.
Silver Cuisine is a meal home delivery service made just for seniors. If you're an AARP member, you can get 25% off your first order of $99+ to try out the service. 
Buy gourmet steaks and meats from Stock Yards online, and get a 20% discount on your purchase as an AARP member.
AARP members can head to their nearest Tanger Outlets Shopper Services Center to get an exclusive coupon book for various stores without the outlet mall. Find coupons for as much as 20% off your purchase.
TOPS Young at Heart Day is the first Tuesday of every month. Visit then, and you'll get exclusive perks just for seniors 60 and older.
AARP members get UPS Store discounts of 5% off shipping services and 15% off other services and products.
Seniors who are 55+ or have an AARP membership can earn special rewards and discounts when shopping online or in-store. First, you'll need to sign up for a myWalgreens account.
Travel Discounts for Seniors
Seniors 65 and older traveling with Amtrak can get a 10% discount on most fares, although some exclusions apply.
Best Western allows seniors 55 and older to get a 15% discount when they book a room.
Carnival Cruises has special cruise dates for seniors, which you can find on the website calendar. When you book these dates, you can save on your cruise.
Seniors 60 or older and AARP members can qualify for a discount from Choice Hotels — 10% with a reservation.
Collette Tours provides tours of gorgeous places in Europe, Africa, and more. When seniors book a tour using their AARP membership, they can qualify for special pricing.
Seniors 60 and older can save money off the Best Available Rate when they stay at Days Inn. Present your ID at check-in to get your discount.
Although you can't get a discount on a Delta flight when you book online, you may be able to apply a discount to specific itineraries when you call to book.
Travelers 50 and older can get as much as 20% off rental rates from Hertz.
Participating IHG hotels and resorts offer senior discounts to guests 62 and older when they book.
Seniors aged 62 and older can reserve a room with a senior discount. Be sure to present your valid ID during check-in to qualify.
Medjet provides travel and medical protection coverage. Seniors with AARP memberships can enjoy reduced rates on annual memberships and short-term coverage plans.
OneTravel has several travel deals exclusive to seniors, including flights, car rentals, hotels, and vacation packages.
Not only do AARP members get a 12% discount on their airport parking bookings through ParkRideFly, but they also get benefits like complimentary luggage assistance and guaranteed parking with a reservation.
Seniors 65 and older get special rates when they book a hotel room at Super 8 by Wyndham.
Travelodge guests 60 and older can get a senior discount on their rooms when they call to book or book online. If online, be sure to click the "Senior" discount option in the "Rate Applied" pull-down menu.
United Airlines offers discounts to travelers who are 65 or older through special airfare prices. Seniors can request a discount when they book a flight.
AARP members get 5% off every itinerary booking with Vacations by Rail, along with other exclusive benefits.
Utility, Bill, and Essentials Discounts for Seniors
In the market for a new vehicle? AARP members can get discounts on their next car purchase by using the AARP Auto Buying Program, which can save you up to $2,000 in post-sale benefits.
Save up to $20 off Allstate Roadside Protection services if you're an AARP member. 
AT&T has a plan for seniors 55+ with exclusive savings on unlimited talk, text, and data. If you're in Florida and have AARP, you can save even more.
If you're eligible for certain programs, like SSI, you may be able to qualify for Comcast Internet Essentials, which gives you internet for less than $10 a month.
Lifeline gives qualifying members a discount of up to $9.25 on their phone or internet bill. You can qualify by your income or if you are eligible for federal assistance programs.
LIHEAP operates in different states, allowing low-income households to get assistance paying their utility bills. If you receive SSI, you may automatically be eligible.
AARP members can get a free security camera from SimpliSafe, plus 15% off purchases and plans and one free month of service.
Seniors age 65 and older on SSI may qualify for Spectrum Internet Assist, a low-cost internet plan.
T-Mobile's Unlimited 55+ plan gives seniors two lines for just $70/month.
Head to a Valvoline Instant Oil Change location, and save 15% on services if you're an AARP member.
Verizon offers two lines for $80/month to seniors 55 and older.
Your Gas or Electric Company's Discounts
Many power companies offer special discounts for seniors to save on their monthly bills. Some partner with local organizations or have their own programs for seniors. If you're not sure if your company offers anything, give them a quick call to ask.
Your Water Company's Discounts
You can also ask your water company if it offers any discounts for seniors. Like power companies, water companies frequently have their own programs or can connect you to local resources that can help with your bill.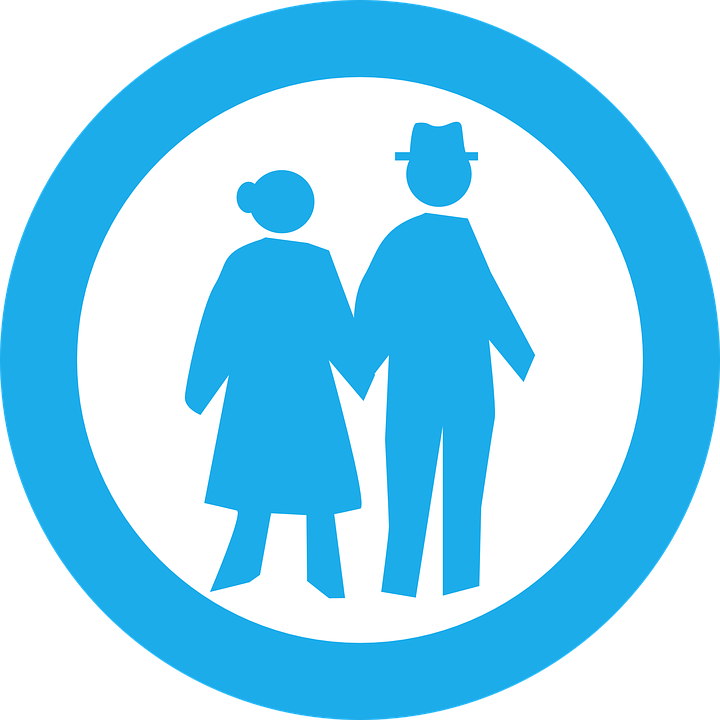 There you have it — 110 legitimate senior discounts that can save you money on everything from vacations to groceries. Still, this is far from an exhaustive list, so there could be many more senior discounts waiting for you. If you're not sure if a company offers a discount, ask. In many cases, they will, and you can take advantage of the extra savings.